JAMES NEWHOUSE
PRODUCTION
---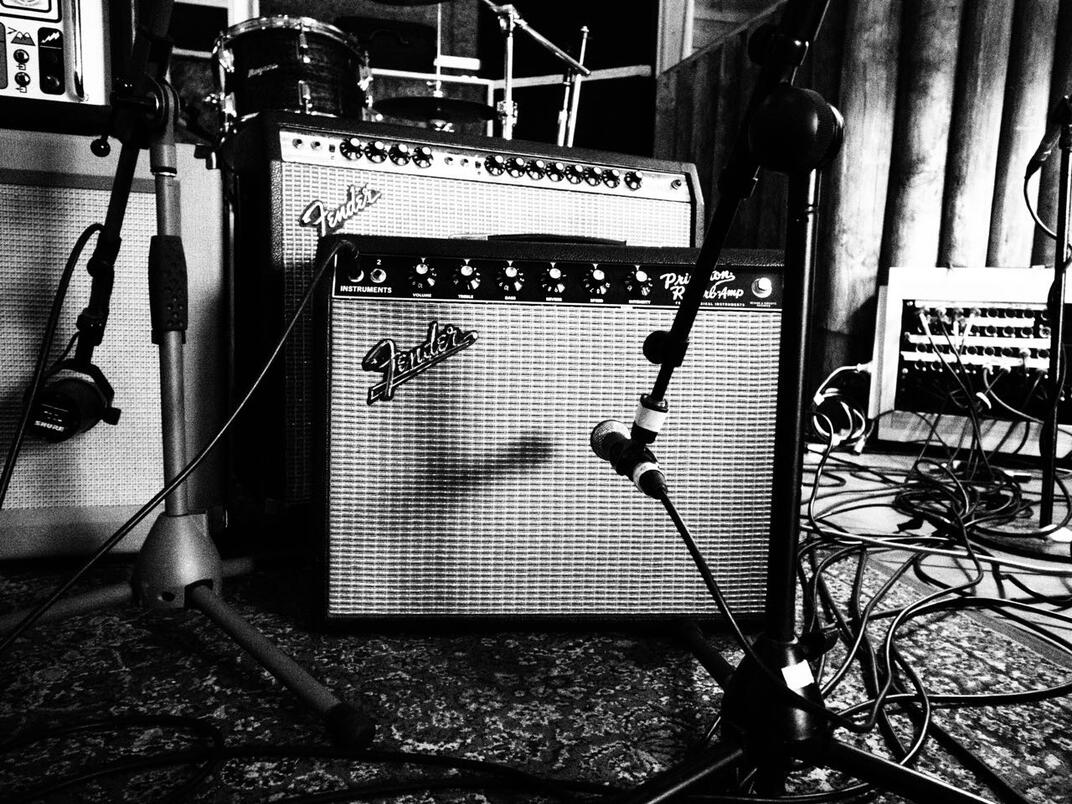 Come and record, have your music produced with years of experience in a relaxing country atmosphere. Plenty of great instruments to bring your music alive.
MIXING
---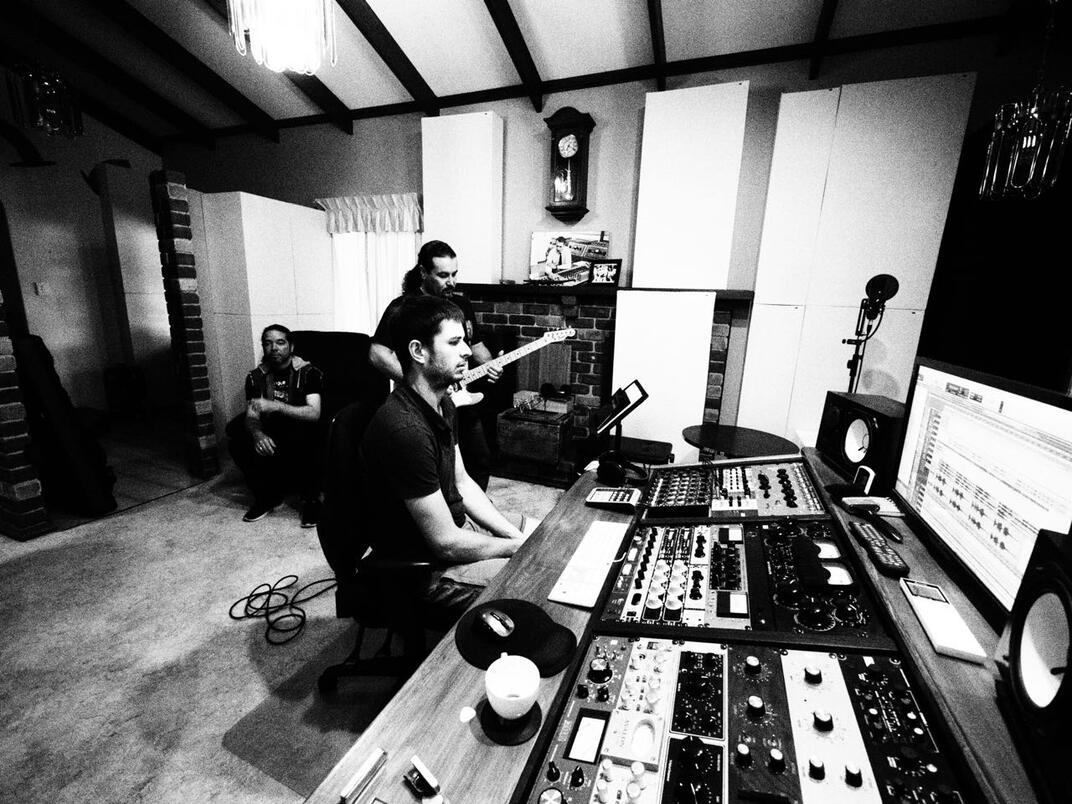 Have your recordings mixed professionally on great equipment by experienced ears!! A good mix will make or break your recording.
MASTERING
---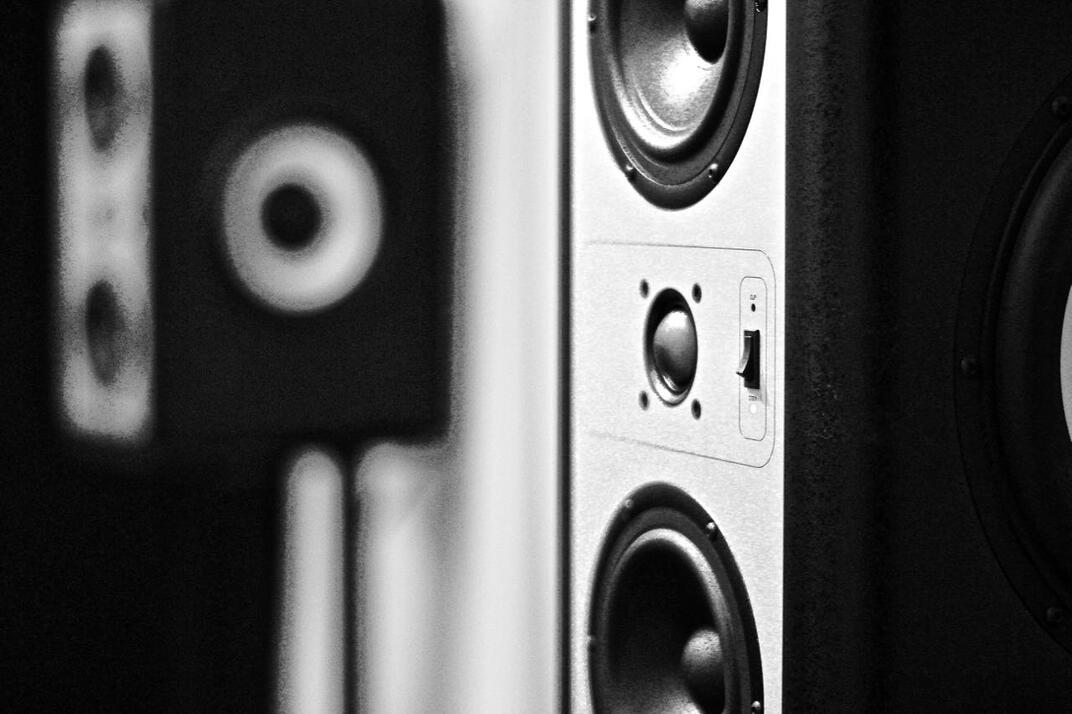 Lamb Chop has a large mastering room with high end custom acoustics, monitoring and system tuning.
Can supply masters for CD, digital or vinyl

My teachers always told me to get a real job and keep music as a hobby. In primary school they failed me during the music aptitude test. Ive gone on to take up a lifetime career in the music industry working with artist at the top of their game through to artists just beginning. I love working with all levels of song writers and musicians. Im not a big fan of bios so here are a few questions from an interview with a couple of good industry buddies… Thanks for dropping byWhere are you from? I Was born and grew up in the South West of Western Australia and have returned to live in Bunbury where I spent my childhoodWhat brought you to playing music and making records? Ive always played music and loved the feeling it brings. Making a record is always a great experience. I love seeing the artists excitement as we make a song. Im always trying to push myself to be a better musician, producer and engineer.Are you a producer, sound engineer or songwriter? Im all three at different points in a project. Wth some artists I'll help in crafting a song some times writing hooks and melodies. Its always important to me that any ideas I bring reflect the artist and their song - not my own fingerprint.Why Bunbury? I never thought Id move back to my childhood town but later on in life I realised what a beautiful place it is down here. We are close to both the bush and the beach and don't have to sit in traffic. It also a large enough place to have lots of great musicians and bands.Do you have accommodation on site? I have some accomodation on site for artists when needed if they are travelling from the city or East Coast.If I just want someone to record my music but not produce, is that okay? Sure is. Im happy to give as much or as little as an artist requires. Sometimes artists will bring another producer and ill take more of an engineering/technical role whilst other times ill also produce!What kind of music do you specialise in? I love a lot of styles of music ranging from folk to heavy genres, pop to country, blues to rock and everything in between. I do tend to work with a lot of organic influenced music - whether that be folk, roots, rock through to pop and Americana.Sound engineers can be grumpy folk. How can I be assured you wont be? I love what I do, you will never find me grumpy!!I write music, but I don't have a band or many instruments. What instruments do you have available to use? Many artists that come through the studio are in the position! Back to the first question, my first love as always playing music so I jump when I get a chance to write and play on someones song. I play quite a few instruments but am also aware of my limitations so if I can't play what the song needs I have some great session players on hand to play the right parts.I can't afford a producer or a studio, what should I do? Many artists are in this position. I always happy to give free advice to help setup your own home recordings and get the most from them. Often allowing a small budget to mix and master with an experienced engineer can take your home recordings a lot further.What's the most exciting part about the recording process to you? I like the moment at which the song 'comes into focus'. Normally this happens when the rhythmic section and main instruments have been recorded and the song starts to sound like its final self. Its an exciting moment and generally the song comes together very quickly from this point.How do you start a session in order to make the artist feel most comfortable and give their best performance? I like to chat with the artist and get to know them and their music. I feel a friendship of sorts is important in making great music together. Then we get into the technical aspects of the song such as tempos, sounds and arrangement.I already record all of my music, I'm just looking for someone to mix, master or add production.Lamb Chop Records. Huh?! Well… I like lamb and records!! In fact if you come and visit you may get to taste our own lamb!! We love living off the land - growing veggies, keeping chooks, sheep and bees!!Can you travel for projects? Yes. I love recording in other locations. Being in a new environment brings fresh ideas and influences to a project.How does the studio's beautiful location add to the recording and creative process?What does Lamb Chop offer that other studios don't? Many studio offer great things… mine offers a relaxed country environment in the bush with lots of great instrumentsWhat's more important? A perfect take or the perfect energy? Always the right energy wins for me.What's your current favourite bit of gear and why? I have a beautifull 1966 Gibson acoustic that I love playing. It has a great story and came from a beautiful musician who can no longer play due to bad health sadly. I feel as if that guitar plays its own story.A memorable moment that happened in the studio? memorable moments happen all the time!Feel free to contact me for any more questions. Im always happy to chat about your project or music in general!
Past and current clients includeThe Waifs John Butler SanCisco Mamkin Spender Blue Child Collective Dom Mariani Tenielle Neda The Stems DM3 Tracey Barnett The Majestic Kelp The Kill Devil Hills Dave Mann Grace Armstrong The Struggling Kings Flood The Moon Helen Townsend WAM Them Sharks David Sofield Lucky Oceans The Novocaines Codee Lee Kat Ezereve Amphead Supermoon Den Brassika Loren Kate Anthony James The Belle Miners Georgia Reed Amanda Merzdan Matt Garrod eMDee Justin Walsh Brendan Gaspari Good Grace The Hunting Birds Blak Tui Blackwood Morris Leigh Gardiner Louis and the Honkytonk Banjo Lucia Emilio Dragon Farradays Cage The Light The Dark Sheryn Hack Henry Clarke Jarrah Records Whisky Agogo Maya
STUDIO EQUIPMENTDAW
Protools HD 2020
Universal Audio Octo card
Lynx Aurora (n)
Avid 192Monitoring
Barefoot MM27
Yamaha NS10 with Quad 405 amp
Auratone cube
TC electronic Clarity MeteringOutboard
Heritage Audio 1073 x 6
Manley Varimu
Distressor x2
Overstayer MAS
Retro 176
1176 x 2
ADR Compex Limiter
Universal Audio LA610 mk1
Peach audio m196 x2
Avalon 737
Distressor x 2
CAPI VP26 x 6
LOLA x2
Rupert Neve 511 x 2
Pultec EQP1A
Audient ASP880
Focusrite ISA428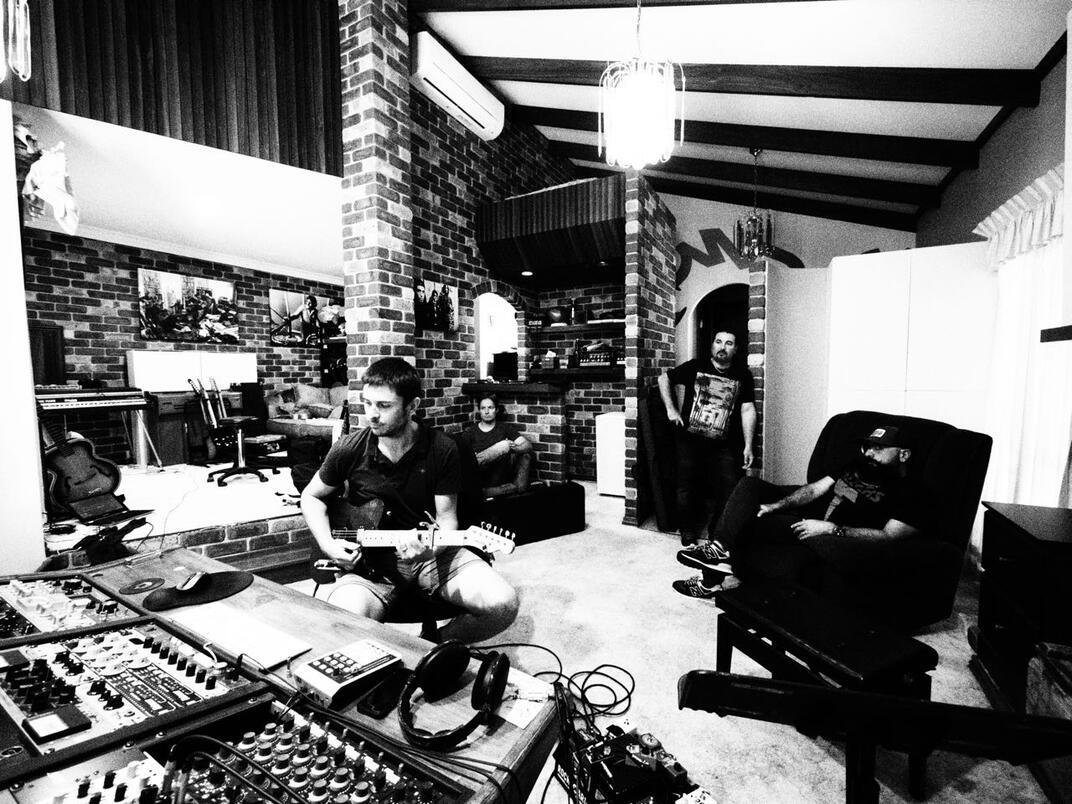 MICROPHONESAKG C12a
Bock 251
Wunder CM7
Neumann u87 70's
Neumann U87ai
Soundeluxe 195
Coles 4038 x 2
AEA r84
Beyer m160
Pearlman TM1
Josephson e22
Austrian Audio OC818 x 2
AKG 414 BLUS x2
AKG 414eb x2
Calrec CB1020 x 4
Neumann KM84/83 x 2
Octava 012 x 2
Rode NT1000 x 3
Beyer m201 x 2
Beyer 380
AKG D12
AKG D112
Beyer m88
Ev 635
Sennheiser 421 x 3
Sennheiser 441
Shure SM57s
Shure SM58s
Assorted other mics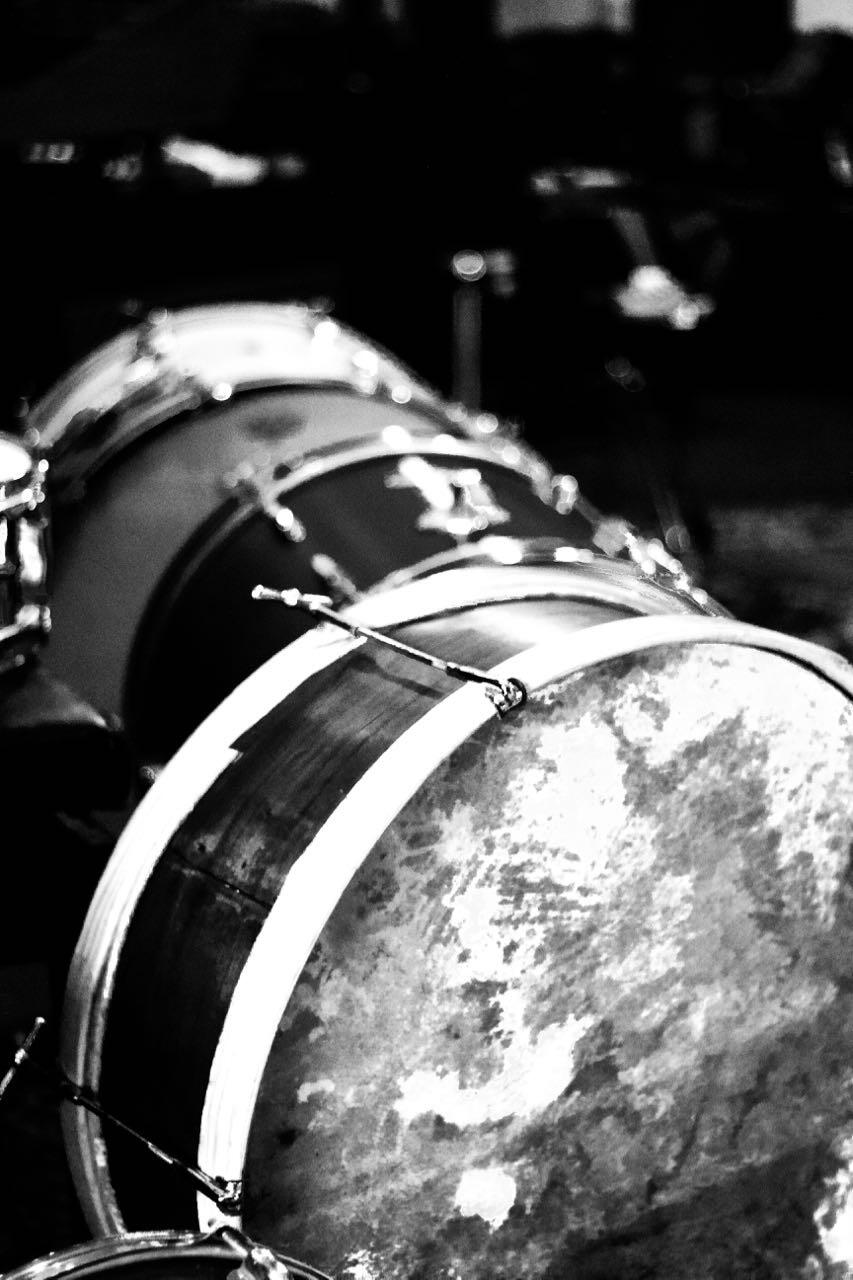 INSTRUMENTSRogers 1973 strata 22,12,13,16
Yamaha Maple Custom Absolute Hybrid 22,12,16
Slingerland 1960s 24,13,15,20
Pearl 70s 20,12,16
Various snares and cymbalsYamaha U3 upright piano
Kawai Upright
Hammond L100
Leslie 245
Fender Rhodes 73 Mark 2
Wulritzer 200
Other keyboards and synthsMany guitars from Fender, Gibson, Harmony, Ibanez, YamahaAmps from Marshall, Vox, Orange, Fender and various